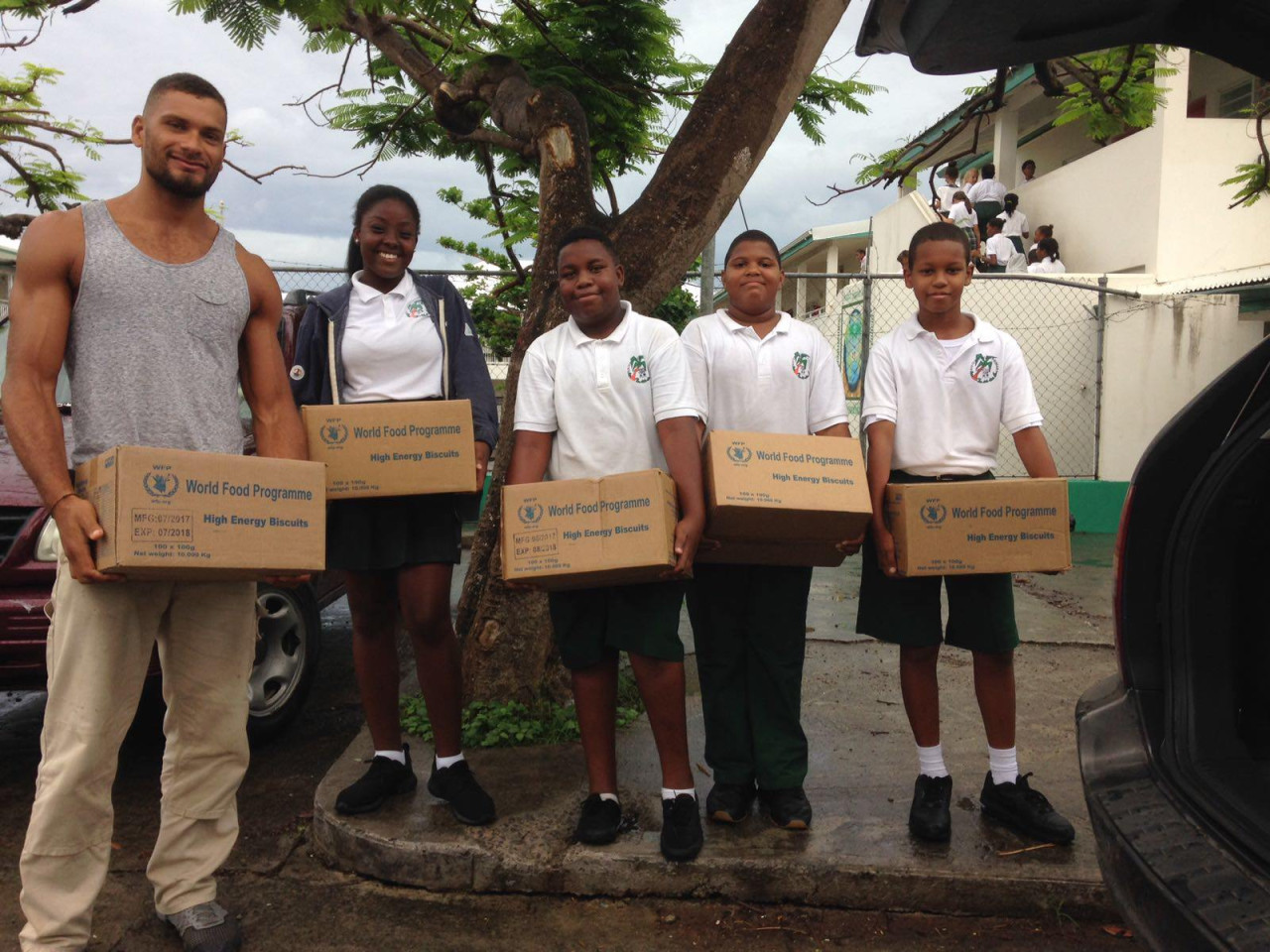 Day 30-32
The K1 Britannia Foundation met with a local supplier who kindly partnered with us to supply canned goods and hygiene products to various organizations and individuals in the weeks to come.
Over these three days, we made deliveries of nonperishables such as beans, soups, pasta, rice, canned goods, and snacks. We also picked up and distributed frozen meat consisting of whole chickens, thighs, drumsticks and burgers.
Supplies were given to the various organizations that we support: Ujima Foundation, Dr. J Crisis Center, St. Maarten Youth Council, New Start Foster Home, White and Yellow Cross Care Foundation, Safe Haven Foundation SXM, Turning Point, Baptist Church Soup Kitchen and Come Center. One of the ladies at Come Center graciously accepted the frozen meat and made sure to tell us that so many people will be blessed with the meals that will be made from it. This really touched our hearts.
We decided to give 10 boxes of high energy biscuits donated by the World Food Programme to each primary school on the island as a way to supplement their breakfast, as a snack during the day and for the afternoon school programs. The high energy biscuits were delivered to Sr. Regina, Sr. Magda, St. Dominic and Sr. Borgia Primary Schools and St. Dominic High School. More schools will receive these biscuits in the coming days.
Over the weekend the K1 team held a meeting to evaluate the past week, set goals and a schedule for the following week.