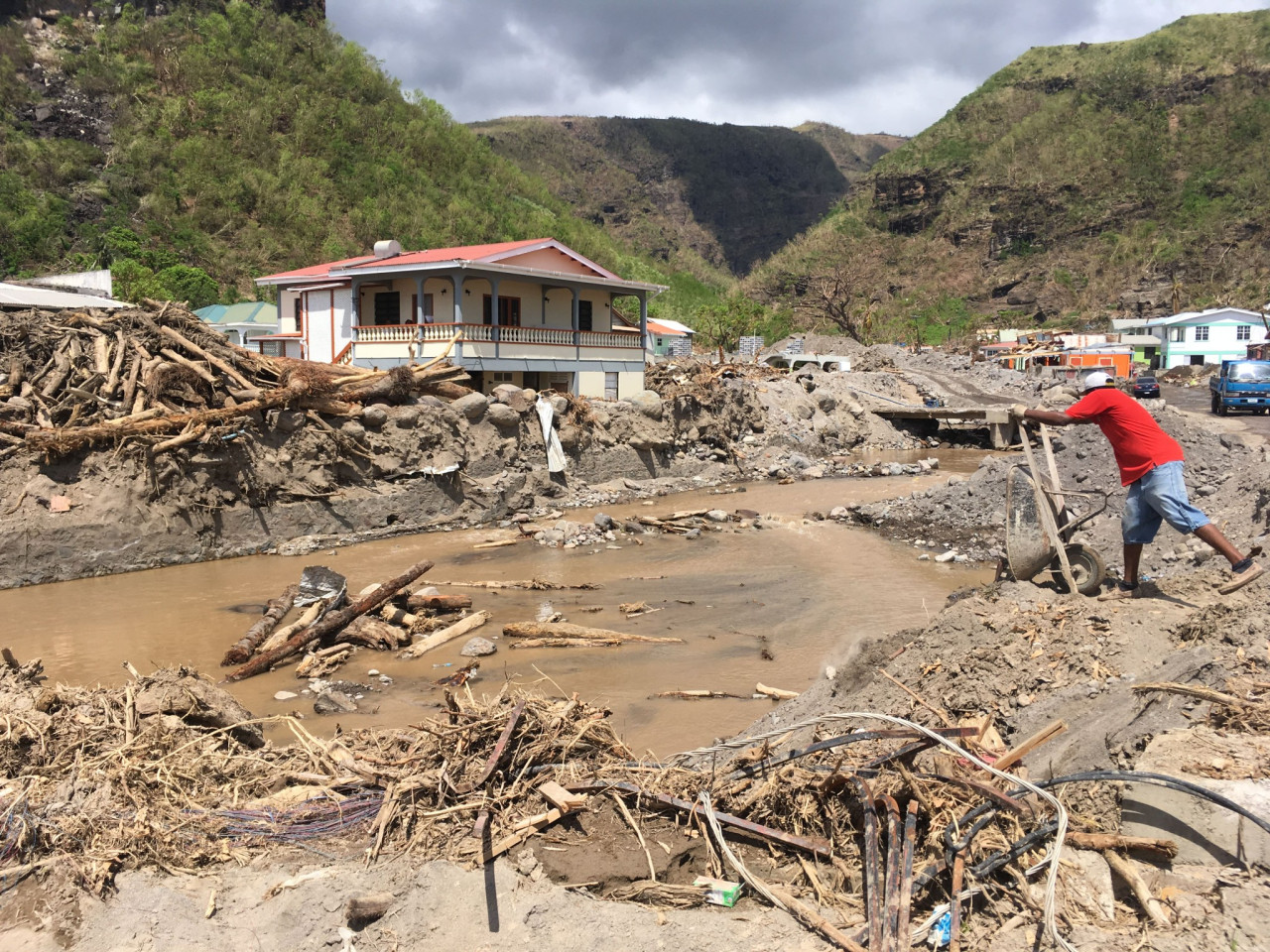 Dominica Week 1a
Our team of 5 arrived in Dominica on Monday (October 9) to see how we can be of help with both the short and long term needs on the island. Our first day put us in touch with a few of the local ministers and organizations that we had previously connected with in St Maarten.
International Organization for Migration (IOM), whom we assisted with shelter management in St Maarten during Hurricane Maria, was one of the first to respond, requesting our help with the assessment of shelters on the island. There are currently 179 shelters housing approximately 2500 to 3000 people. Our team, together with local volunteers, started the process of going to each shelter to assess conditions and if people needed food, water, medicine or other forms of aid. We will continue to partner with IOM over the course of the next few days to help visit each of the 179 shelters and garner as much information as possible. This information will be passed on to the relevant organizations assisting with emergency relief in each sector (health, education, food distribution, sanitization, protection. etc).
We were also introduced to the British Consul on Dominica who identified that one of the greatest needs that isn't yet being fulfilled on the island is trauma counseling. She requested our help, specifically for local leaders who are doing their best to assist their communities, but are themselves experiencing trauma. We will be hosting a number of workshops, both in group form and for individuals throughout the coming week.
During a meeting organized by the Minister of Education, we were asked to assist with training local teachers on how to help their students ease back into normal life once the schools reopen – something the government hopes to start doing next week with selected schools.
We have meetings lined up with the ministers of tourism and national security to see what kind of long-term projects and solutions we can help bring about. We will also be attending meetings with the collective health charities to see how we can best help in the aspects of trauma counseling.