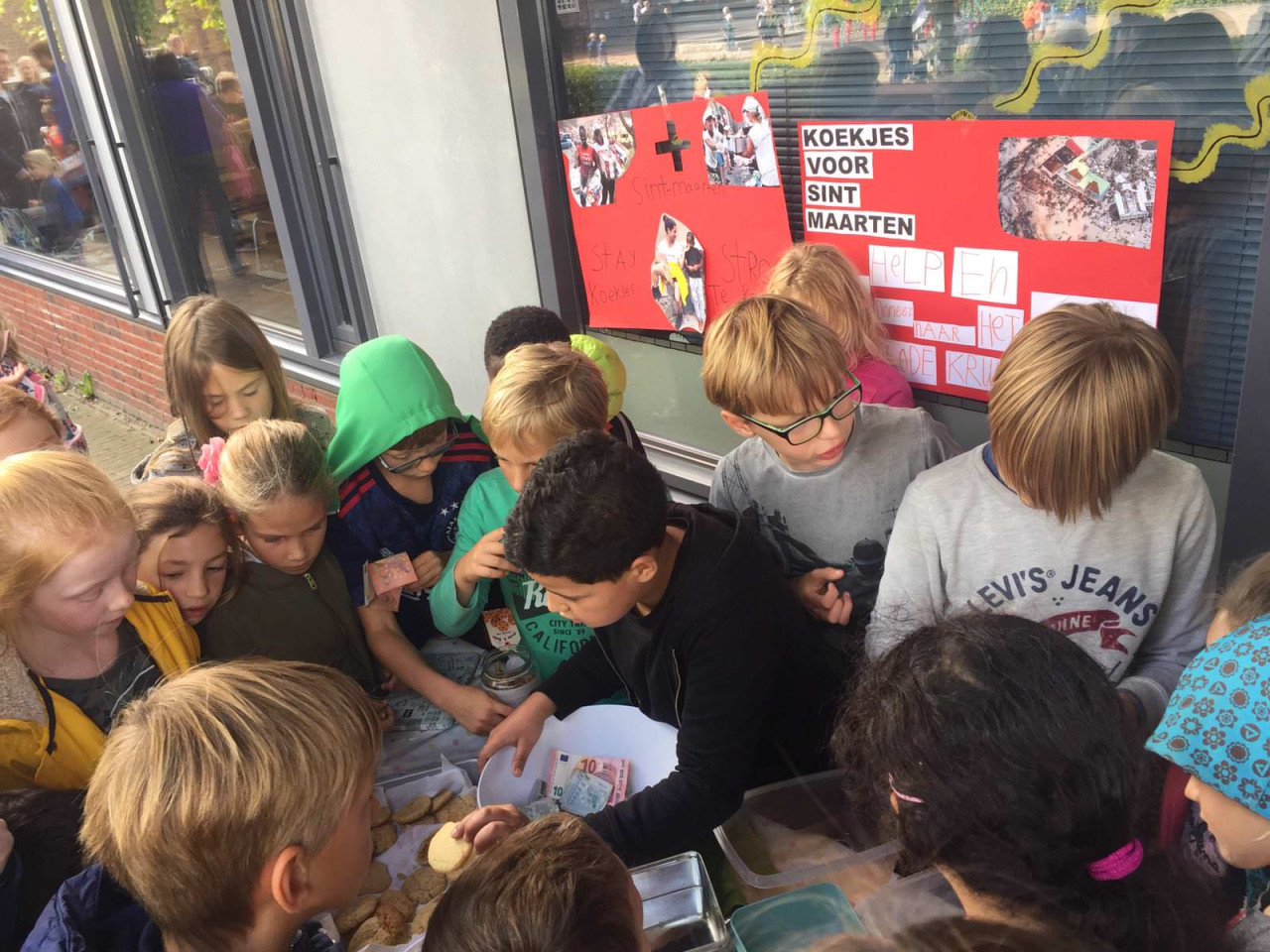 Special Highlight!
"But I'm a kid? What can I do?"
You can make a difference no matter how old you are. All you need is a big heart and the passion to help.
Ten-year-old Marnix, who lived in St. Maarten for 4 years, saw the images of St. Maarten and it made him very sad. He wanted to do something to help. Now living in the Netherlands, with a little help from his mom they came up with the idea of "Cookies for St. Maarten / Koekjes Voor St. Maarten".
Marnix and his class in "De Kleine Dichter" in Utrecht raised €584 at their school. Two children, aged 7, were so inspired by the fundraiser that they baked cookies and sold them in their neighborhood and raised an additional €17. Together both fundraisers totaled €601, which was graciously donated to The K1 Britannia Foundation.
The fundraiser taught Marnix that even when you are 10, you can actually contribute to rebuilding St. Maarten.
The K1 Britannia Foundation would like to thank all the children at "De Kleine Dichter" in Utrecht for being a great example and an inspiration to others.