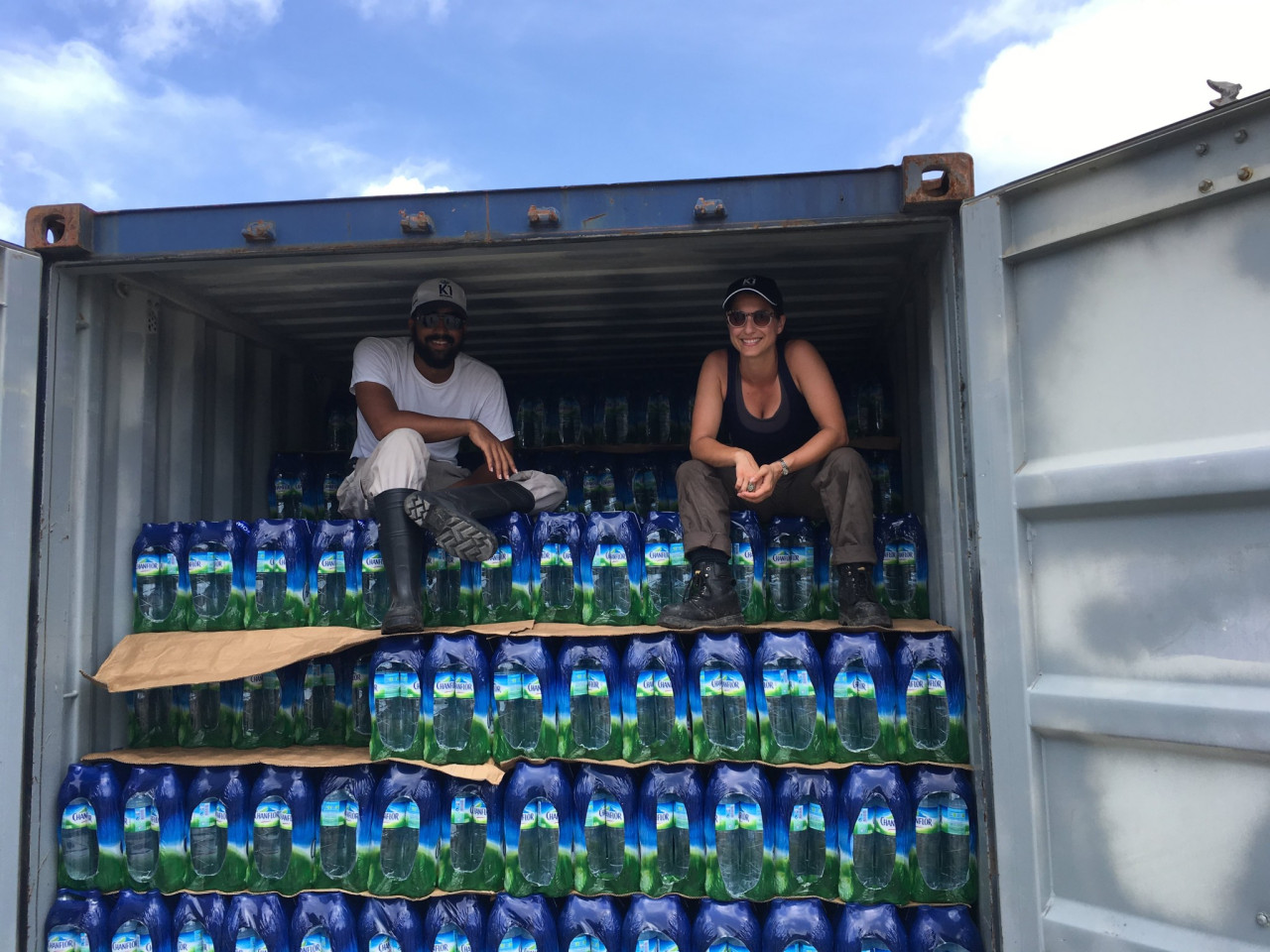 Day 8
We divided our team into two as the focus for today and the coming days is the government distribution of drinking water and rations. We went to two locations to assist, and worked on loading up the trucks in preparation for distribution. We dropped water off at shelters in a part of town that hasn't had any drinking water since the hurricane. Then we went to the Bush Road water distribution point and the St Peters water distribution point where hundreds of people formed lines and we distributed two bottles of drinking water per person.
The radio announced that all volunteers who wanted to assist with food and water distribution should come to the distribution points and meet K1, so our team of volunteers grew by about ten by the end of the day. After six hours of distribution we regrouped to discuss logistics on how to coordinate our growing team of volunteers as well as issues that we are currently facing with vehicles, gas, etc.
After this, most of the volunteers went home as the curfew was back in effect and team leaders went to check on the food supplies and have meetings with different individuals who had offered to add food to our supplies.
In the evening we sat in on a meeting with various UN and other international organization representatives as well as government representatives where the issues of water and food distribution were discussed in depth and plans were made for tomorrow and the following days. We spoke personally to different aid organizations that we will be working with.
K1 was acknowledged as being one of the main organizations up until this point keeping the vulnerable institutions, shelters and emergency personnel fed. We got other requests in last night from more temporary shelters and vulnerable homes on the island that are in need of food and water, so we will be resolving those issues tomorrow.