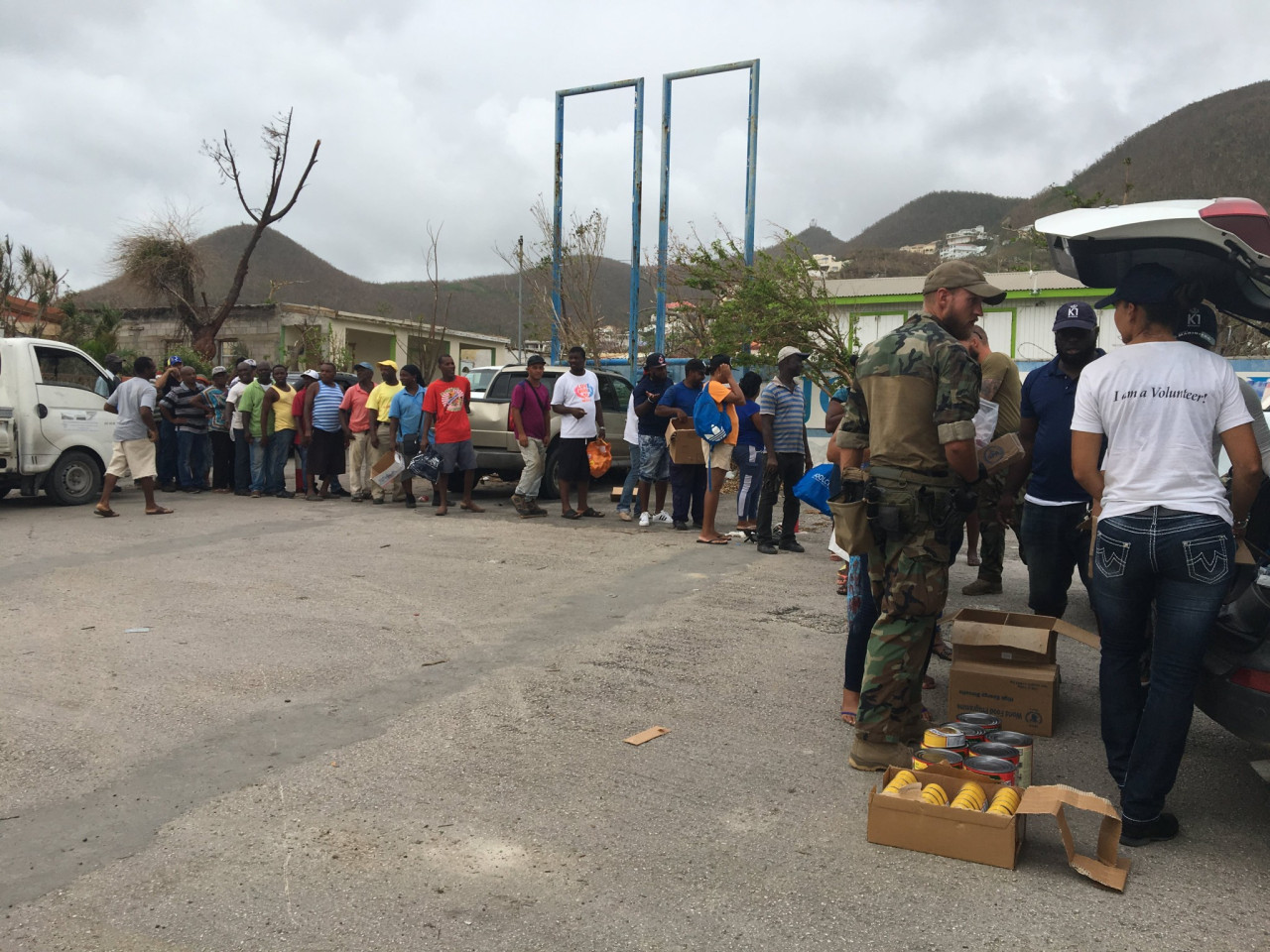 Day 20
We started the day by collecting water supplies from the Port of St. Maarten and non perishables from our storage supply.
We then loaded up frozen meat and seafood from our storage and distributed it to a soup kitchen, White and Yellow Cross Care Foundation and St. Maarten Medical Center.
Via prior patrols, the need of the residents of side streets in Cole Bay were identified and as such this was chosen as a distribution location.
To end the day, alongside the Koninklijke Marine, we distributed water, canned goods and rations to the residents who were very grateful.