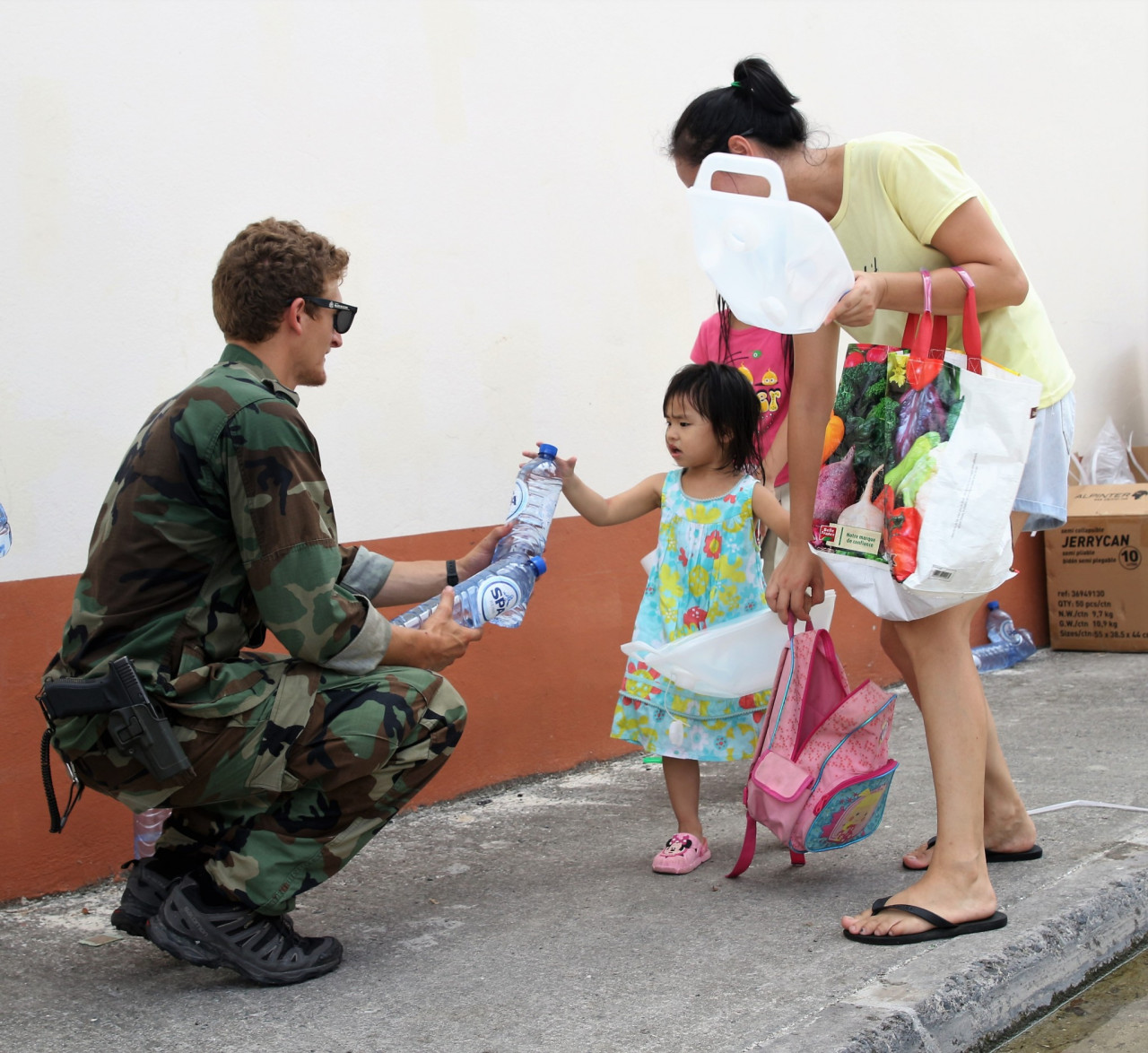 Day 17
Nineteen K1 Britannia Foundation volunteers gathered at our meeting point and we divided ourselves into two teams.
Yesterday, one team of volunteers visited the various institutions that we have assisted in the last two weeks and asked what they needed for the next week. Today this team gathered the requested items which included water, flour, meat, etc., and delivered them to all the institutions. The institutions included the White and Yellow Cross Care Foundation, St. Maarten Medical Center, Safe Haven Foundation SXM, Mental Health Foundation Sint Maarten, I Can and New Start Foster Homes, Turning Point and over 90 children under protective custody.
Knowing the importance of these nonprofits, we have committed to taking care of a total of 700 people in the vulnerable institutions on the island for the next month until they get back on their feet.
The rest of our K1 Britannia Foundation volunteers worked alongside the Koninklijke Marine and held a 2-hour government distribution at the former Fresh Market in Madame Estate which consisted of food, water, and supplies for residents in the surrounding areas. Volunteers gave out canned goods, high-energy biscuits donated by the World Food Programme, water and jerry cans.
Following the distribution, we picked up a large amounts of high-energy biscuits donated to K1 by the World Food Programme as well as other items donated to our food supply by the government. We spent the afternoon reaching out to international companies to aid us in our food supply for feeding the 700 persons as it is rapidly diminishing.