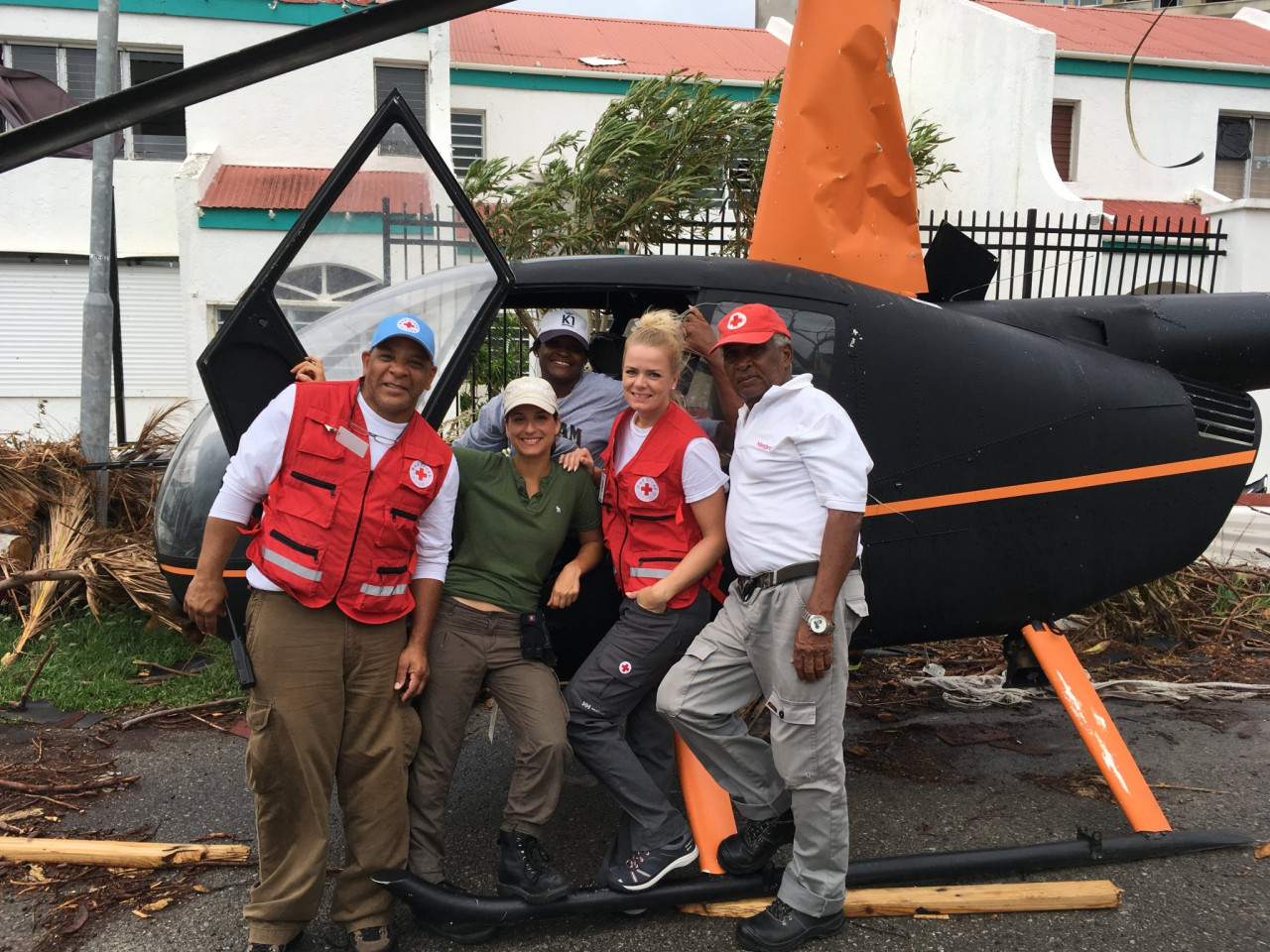 Day 14-16
Our K1 volunteers were site managers for four evacuation centers, namely NIPA, AUC, MPC and MAC for the 48 hours prior, during and post Hurricane Maria.
The Red Cross and Dutch Marines were onsite to assist with the care and safety of the emergency evacuation centers.
As site managers, we saw various people come into the shelter looking for safety. Families with pets, small children, and newborn babies, the elderly, and individuals with various health issues, many of whom had lost their homes or suffered severe damage due to Hurricane Irma, all came looking for shelter from Hurricane Maria. At one location, K1 and the Red Cross went to a nearby hotel that had suffered a lot of damage from Irma and found residents who were going to stay in the unsafe and broken hotel for Hurricane Maria. We encouraged them to seek safe shelter and were able to rescue a mother with a nearly 2 month old baby and a 1 year old and bring them to the emergency center along with a few elderly people, one of whom one had a broken rib.
We were very grateful for how well the Red Cross and Dutch Marines worked together with us to keep everyone safe, cared for and happy!
Thankfully, Hurricane Maria passed without too much damage, and as the individuals left the shelters and returned home, they were given tarps, food and water to take with them. We are now actively finding solutions for those who couldn't leave because their homes had become unlivable.