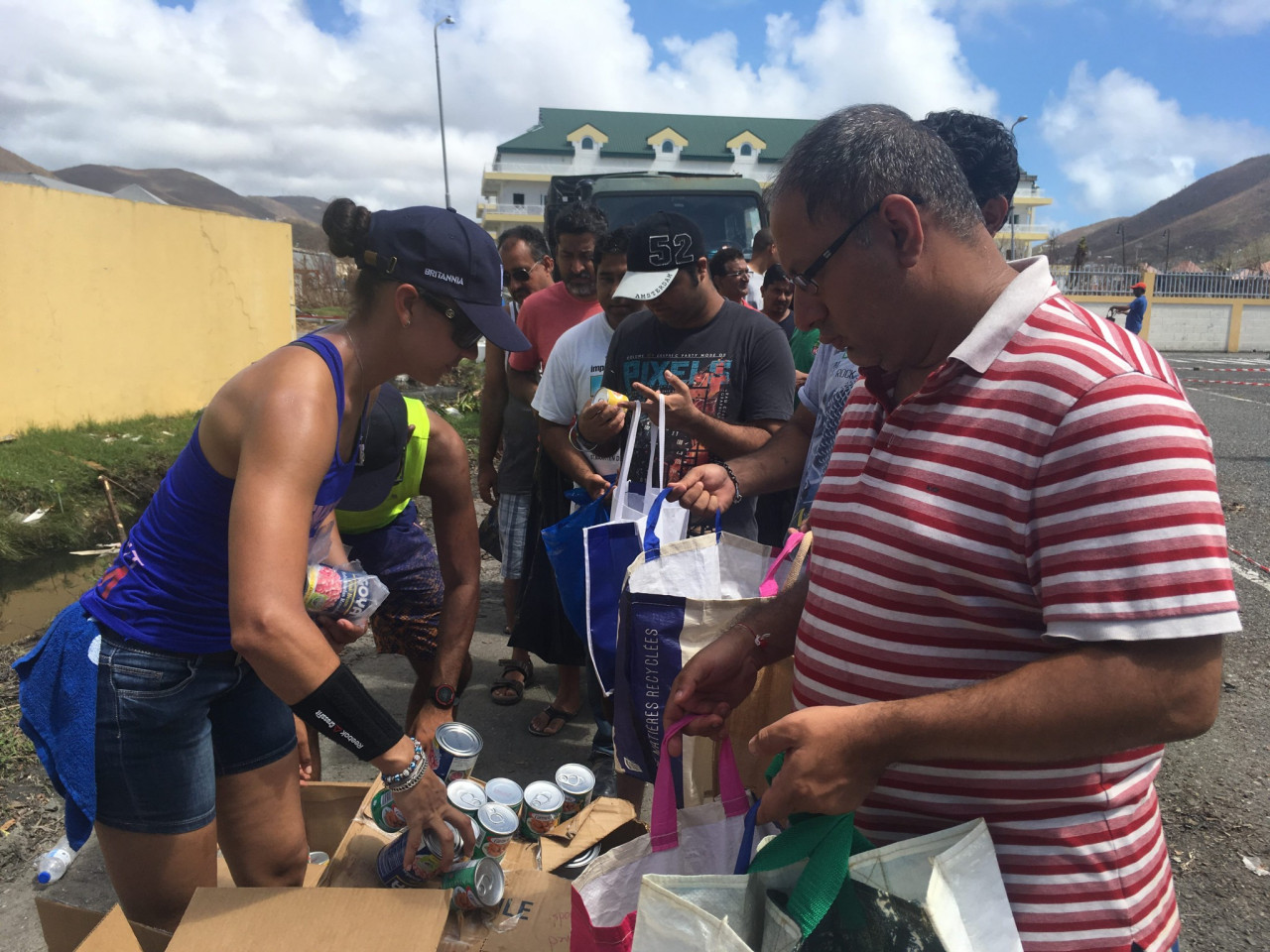 Day 12
Our day started at 6 AM, when volunteers Jana and Temara cooked lunch for the team of volunteers.  Our growing team of volunteers arrived at 8 AM to unpack and load items for distribution.
We then set up the distribution point alongside the Koninklijke Marine for the Philipsburg area by the Old Government Administration Building, located at the Clem Labega Square, where we distributed ready-made meals, beef ravioli, canned goods and water from 9:30 AM to 1:30 PM to 800 people. The local police made sure the residents of the surrounding areas got the opportunity to collect items for their households by going around and informing them about the distribution.
Following the distribution, our team spent the entire afternoon securing and distributing the government supplies at the Port of St. Maarten in preparation for the upcoming Hurricane Maria.
The Koninklijke Marine went overboard to be helpful, caring, and cheerful until all the deliveries and storage of goods were completed at 6 PM. We are very appreciative of their assistance.
Mr. Spadaro of Sonesta Group of Companies donated ice cream to all our volunteers, which was a great way to relax and end this long day. Small acts of kindness like this are a very special luxury in the aftermath of a natural disaster like Hurricane Irma.
As is now customary, K1 representatives attended the government meeting to assess how the distribution went today and plan for tomorrow.