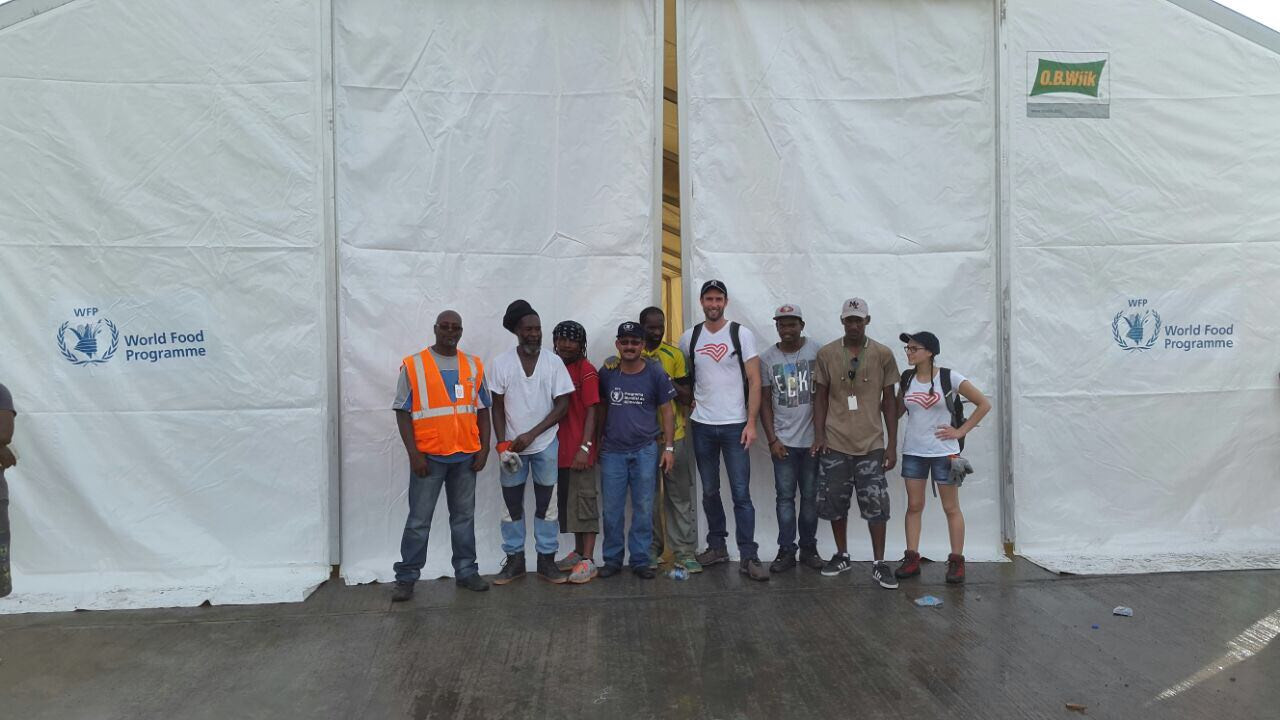 Dominica Week 3b
Due to heavy rains, our K1 Britannia Foundation and Rapid Response volunteers had to postpone some of the projects on the first day of the week as a major landslide occurred overnight, leaving the main road blocked for the day.
After the pass was cleared, we continued our 2-day teacher counselling sessions on the east side of the island for about 50 teachers.
We were able to assist World Food Program and the local community in Portsmouth with the set up of a large tent at the port docks to better facilitate the receiving and distribution of food, water and building supplies for the area. It was a lot of hard work, but with the help of local individuals, we were able to have it fully set up by the end of the day! The tent enables the goods to stay dry during this rainy season and also simplify the distribution process.
One of our volunteers was able to make a short trip to Antigua and joined with an IOM representative to help assess the shelters on the island that were hosting IDP's from Barbuda. Barbuda was completely destroyed during Hurricane Irma and the entire population was evacuated to Antigua. They were able to talk to the individuals at the shelters and find out more information regarding each one and what was needed in order for them to return home.