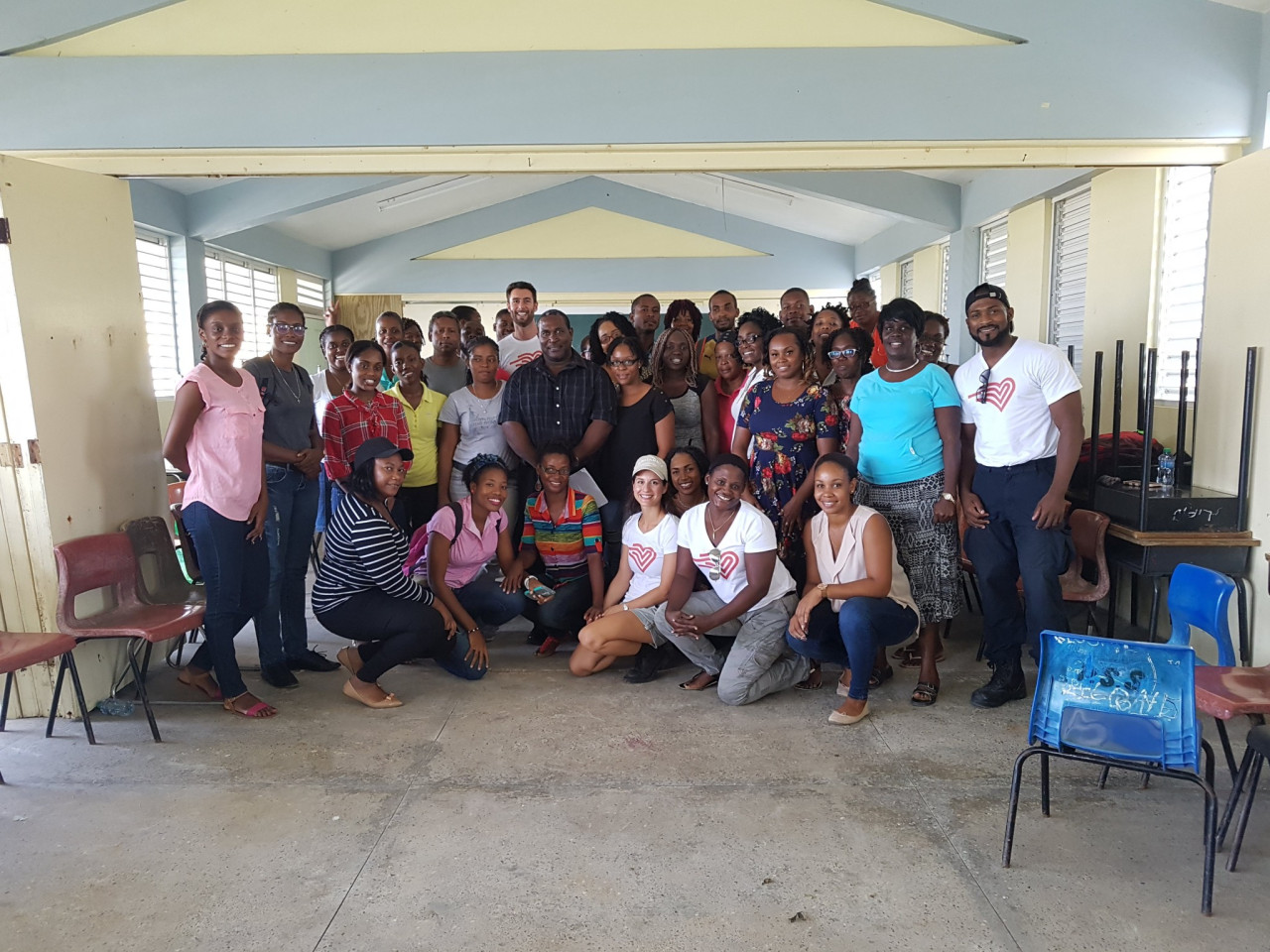 Dominica Week 2b
At the first day of debriefing at the Roosevelt Douglas Primary school, we focused on enabling the teachers to receive trauma counseling and keys to work through their personal experiences. On the second day we focused on giving them the tools needed to help the children as they return to school. We were able to both discuss methods for helping the children talk about what they had been through, as well as encourage the teachers to come up with new ideas of icebreakers, games and techniques to help the students work through possible issues and formulate a plan for how to slowly restart the regular schooling programs.
One of our K1 volunteers in St Maarten is from Dominica, and the family locally had not heard from the grandfather since the day Maria hit. He lives in the mountains and they had no way to communicate with him post-hurricane as all communication lines were down. We were able to send a search team along with a local family member to locate the missing person and found that he had been moved to a shelter in a neighbouring town. He was very grateful to see us and we were able to ensure that they were safe and had supplies! We were able to send photos and videos back to the family in St Maarten which was very comforting for all.
We were also introduced to the Minister of Tourism to see how we could get involved in some of their long term projects for getting the island back on it's feet again. One main idea that the minister had was establishing a Volunteer Tourism program, that would enable people to come in, see the beautiful island of Dominica, and help to volunteer for specific projects to rehabilitate the island. We will be seeing in the coming weeks how we can help get involved with this.
Our Rapid Response and K1 volunteers collaborated with UNICEF to set up large tents at schools around the island whose buildings have been damaged, to enable the schools to start class whilst the repairs were being carried out. In doing this, we were able to assist in fast-tracking the reopening of schools and help to reestablish some sense of regular life for the local communities.
In collaboration with IsraAid, we were able to hold a one day debrief/counseling session for the Girls Guides Council members. Some had lost friends and family members and were very grateful for the chance to be able to share their stories and discuss how they could cope with what they had been through and in turn be a positive impact on the Girl Guides they are responsible for.