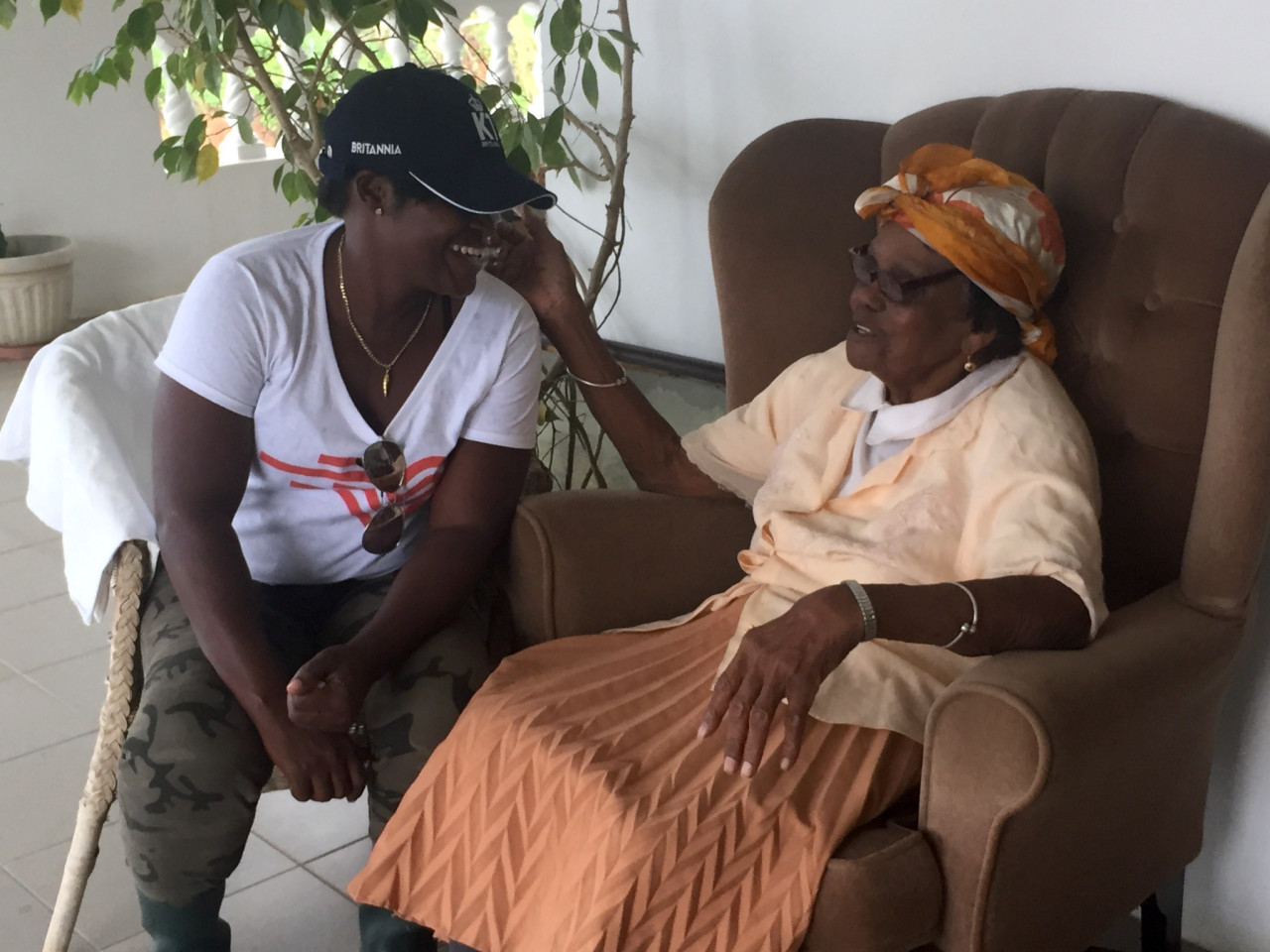 Dominica Week 1b
The last few days we've been working with IOM to assist in visiting each of the 179 shelters on the island, and assess the current state of each of the shelters. During these visits we were able to encourage and counsel many of the Internally Displaced Persons (IDP's) who have been suffering from trauma. We have been able to visit much of the island and see how people have been affected by this disaster and hear their stories.
Through connecting with many of the international organizations working on ground, many expressed to us the need for trauma counsellors. One medical team told us that they felt unequipped to handle the need for counseling during their encounters throughout the day as they have had many instances where people didn't need medical assistance, but had been traumatized, and were grateful for our team being there to fill this need. One person they told us about, saw her neighbors home washed out to sea with 5 people still inside. Later on, two of the bodies were washed up on her porch, which traumatised her greatly. She has been struggling to sleep at night as she keeps re-living the memories of what she has been through and the friends which she lost. They asked us if we would go and visit her and we will attempt to do so in the coming week.
A government meeting was held, that we attended, which was jointly organized by the local department of education and UNICEF to discuss the urgent need for schools to reopen on the island. It was identified that one of the first steps to starting this process, was to have a Teacher training workshops which we were asked to participate in. This was spearheaded by an organization called IsraAID in conjuction with UNICEF and the local Child Protection Services Department. Around 20 school principles, education instructers and school leaders attended the 4 hour workshop, which enabled them to share how Hurricane Maria has affected them and talk about the things that they are emotionally struggling with at the moment as a result of it. The workshop was able to help the attendees identify steps to take for the healing process as well as encourage everyone that we could all duplicate what we did in the workshop for the rest of the school teachers and then the students in the following week when selected schools start to reopen.
The British Consul asked if we could have a Trauma Counseling meeting with some of the local aid workers, which we happily agreed to. We were able to spend time with them in both a group setting and individually to help counsel and encourage. Everyone was very grateful and we were asked if we could host a few more similar meetings throughout next week.