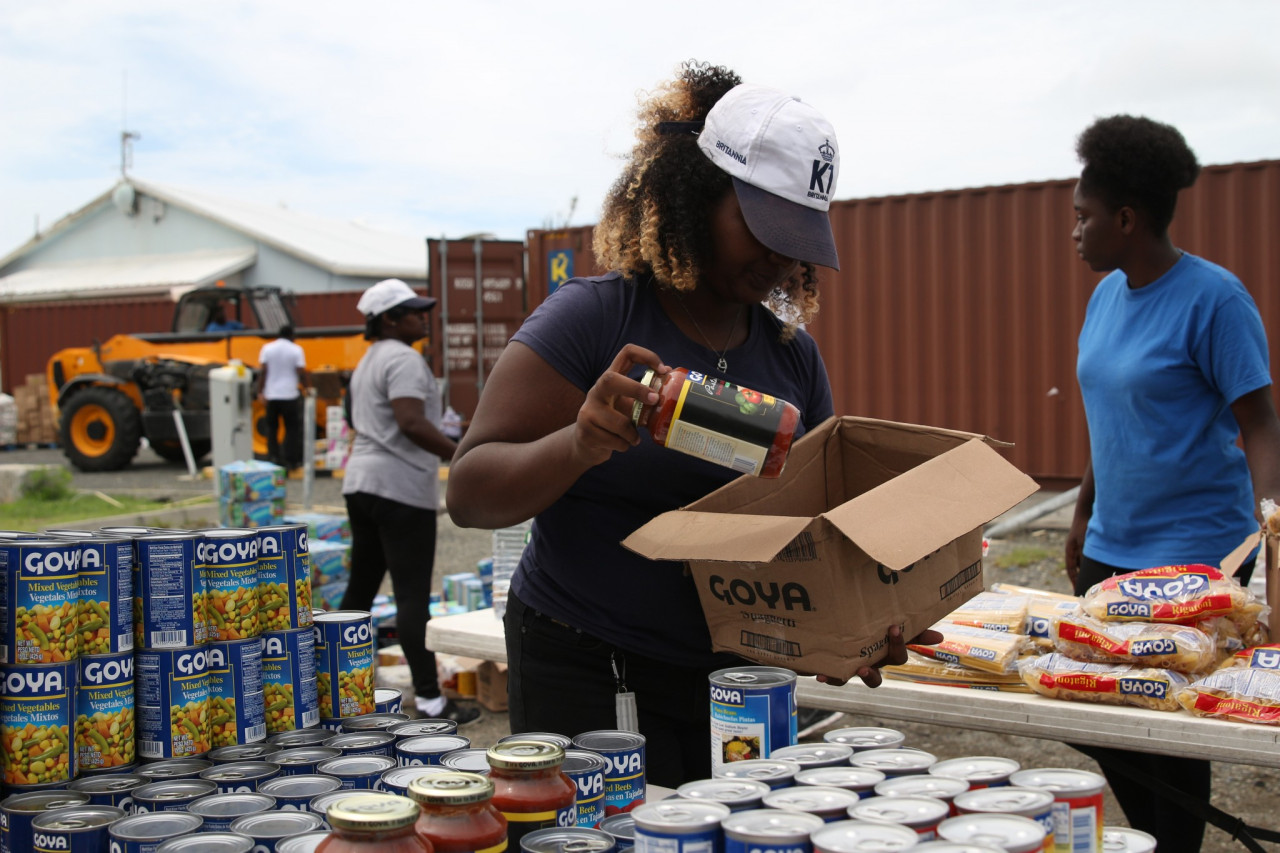 Day 23-26
The St. Maarten Development Fund (SMDF) asked us to add three new organizations to our list for food distribution: The COME Center, St. Maarten Youth Council and Dr. J Crisis Center. We made sure these locations received supplies that day, as well as the UJIMA foundation.
During this period, our volunteers also had to do some very heavy lifting! We moved all our items from our old storage and moved into a new storage facility kindly provided by a supporter of our foundation.
Several containers of food, water, and general supplies arrived on the island, and in collaboration with the Government, the foundation created care packages for vulnerable families on the island. Over 20 new volunteers assisted during this 4-day span and together we packaged over 250 care packages in preparation for distribution! It was a sweaty, but rewarding experience!
Additional food, water, and supplies such as flour, rice, sugar, pasta, canned goods, from these containers were generously donated to the foundation. All the items were transported to storage and will be used for the 15 vulnerable institutions under our care over the next month.
At the end of the four days team leaders held a meeting to discuss the plans for the week for K1 and its volunteers.