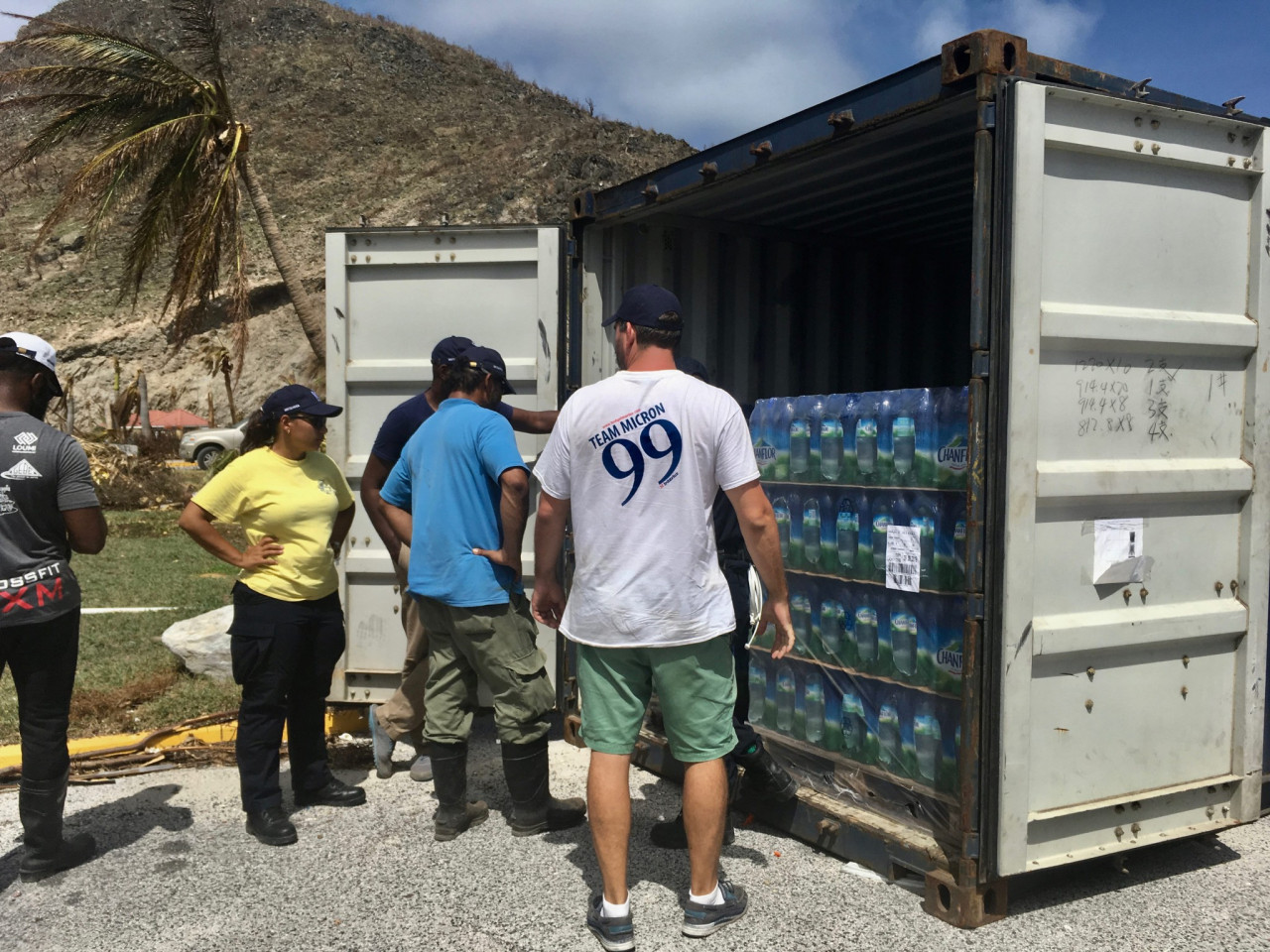 Day 6
We started the day by meeting with the head of the Court of Guardianship to discuss the situation with foster homes and foster children on the island. We updated her on those we had been helping since the hurricane, and she informed us that as they made contact with the remaining foster families around the island, she would let us know which ones would be in need of our help.
We then met with the committee in charge of water distribution for the island. During the meeting we were notified that there was an urgent need to set up a shelter as there were a lot of homeless people in a specific area. While waiting to coordinate with the military for protection, we assisted with helping patients up the hill for emergency medical services. Our full team of volunteers cleared, cleaned and prepared the Dutch Quarter Community Center, in preparation to be used as a shelter for those in the area.
The K1 team was then requested to assist in unloading a container of bottled drinking water, recently delivered to the island. Accompanied by the Dutch Marines and St. Maarten police, we delivered the water to residents of the Dutch Quarter/Belvedere community where Community Development, VKS, Red Cross and our volunteers were on hand to aid in the distribution.
Following this, our team headed to Le Grand Marché once again, and with the help of the Koninlijke Marechaussee we were able to load up frozen meat, flour, and urgent items that were needed. We are continuously indebted to Mr. Danny Ramchandani (the owner) for his daily assistance and generosity in allowing K1 and other service organizations access to the food and supplies of Le Grand Marché.
Once the food was gathered, we secured a new safe location to store the donated cold food by Le Grand Marché.
We ended the day by delivering bottled drinking water to the St. Maarten Medical Center which was in dire need.